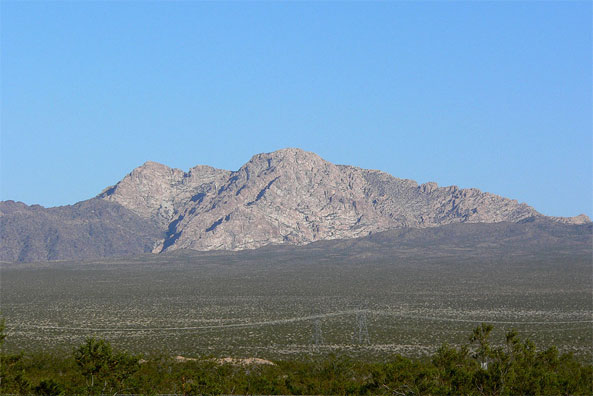 | | |
| --- | --- |
| Status | Protected |
| Country | United States |
| Report By | Callie Shanafelt Wong |
| Posted | March 21, 2023 |

The 5,642-foot-high mountain known as Avi Kwa Ame in the Mojave language is the creation site for ten Yuman speaking tribes including the Fort Mojave Indian Tribe. It is also sacred to the Hopi and Chemehuevi Paiute. In recent years the site, also known as Spirit Mountain, has been threatened by energy companies who've identified the area as a prime location for wind and solar power.  But now, in response to more than a decade of efforts to protect the site, President Biden has designated 506,814-acres in Nevada as the "Avi Kwa Ame National Monument," the largest monument the administration has protected to date.
As Fort Mojave Indian Tribe Chairman Timothy Williams testified to the Clark County Commission, "Avi Kwa Ame is where we come from, it is where we were created and placed here to protect, it is our ancestral homelands. The immense significance of this Avi Kwa Ame landscape, and our connection to it, is not explained by simply artifacts or petroglyphs. Rather, this is a cultural landscape that is connected back to the creation of the universe and our heritage, passed down from generation to generation through oral history, song, ritual, and religious practices which we continue to this day. This unique significance has been acknowledged and recognized by the federal government through decades of engagement and consultation with tribal governments… It is of the utmost importance to us that the national monument be established and that no further harm, now or into the future, will come. We have seen enough of our ancestral lands desecrated and destroyed. We thank the many organizations, local communities and supporters who are here with us for all their efforts, outreach, and ongoing work to make Avi Kwa Ame National Monument a reality."
The Land and Its People
Located in the southern tip of what is now known as Nevada, Avi Kwa Ame is a 5,642-foot-high peak surrounded by some of the most biologically diverse land in the Mojave Desert, with more than 28 species of native grasses and some of the oldest and largest Joshua trees in the United States. The area is also critical habitat for the desert tortoise and contains the largest area of high-quality tortoise habitat in the state of Nevada. It is also an important migratory corridor for desert bighorn sheep.
The mountain is considered sacred by Yuman-speaking tribes such as the Mojave, Hualapai, Yavapai, Havasupai, Quechan, Maricopa, Pai Pai, Halchidhoma, Cocopah and Kumeyaay. The area is tied to their creation, cosmology and well-being. Located on the eastern boundary of the new national monument, Avi Kwa Ame is also a sacred site to the Hopi and Chemehuevi Paiute, though they do not consider it the source of their creation. The Fort Mojave Tribe is considered Avi Kwa Ame's caretaker.
"Mojave Indians are Pipa Aha Macav—The People By The River," according to their website. "The Tribe's spirit mentor, Mutavilya, created the Colorado River, its plants and animals, and instructed the Pipa Aha Macav in the arts of civilization. They were prosperous farmers with well-established villages and trade networks that stretched as far away as the Pacific Ocean."
Each October, tribal members participate in Fort Mojave Indian Days, which includes competitions in dancing, singing and golf, but also frybread eating, a Wahoo tournament, a Peon tournament, and a parade. In 2022, the theme of the gathering was "Honoring Avi Kwa'Ame".
Current Challenges and Preservation Efforts
In 1999, Avi Kwa Ame was listed on the National Register of Historic Places. Tribal leaders at the time requested it be called Spirit Mountain. Then, Spirit Mountain and 33,518 surrounding acres were protected in the Spirit Mountain Wilderness area under the Clark County Conservation of Public Land and Natural Resources Act of 2002. In 2011, the Bureau of Land Management classified large areas of the nearby desert as Areas of Critical Environmental Concern to protect the endangered desert tortoise.
But the land was still vulnerable to development. In particular, energy companies began eying the land for large-scale solar and wind energy projects. So tribes, local residents, and advocacy organizations teamed up to seek more robust protection as a national monument. They succeeded on March 21, 2023 when President Biden officially declared the 506,814 acres in southern Nevada as the Avi Kwa Ame National Monument, the second monument—after Bears Ears National Monument in Utah—to be managed in collaboration with local tribes.
The Avi Kwa Ame National Monument sits between and connects protected land in the Mojave National Preserve in California and the Lake Mead National Recreational Area in southeastern Nevada. The new national monument completes a whole corridor, enabling migration of bighorn sheep, mule deer, golden eagles and other species.
At the White House Tribal Nations Summit in late 2022, President Biden told tribal leaders, "When it comes to Spirit Mountain and surrounding ridges and canyons in southern Nevada, I'm committed to protecting this sacred place that is central to the creation story of so many tribes that are here today."
Instead of protecting the land through an uncooperative Congress, Biden used the 1906 Antiquities Act to designate the national monument.
The White House announcement of the monument's creation stated: "Avi Kwa Ame is considered to be among the most sacred places on Earth by the Mojave, Chemehuevi, and some Southern Paiute people. It is also important to other Tribal Nations and Indigenous Peoples including the Cocopah, Halchidhoma, Havasupai, Hopi, Hualapai, Kumeyaay, Maricopa, Pai Pai, Quechan, Yavapai, and Zuni Tribes…Consistent with direction in the proclamation, the Interior Department will enter into a memorandum of understanding with Tribal Nations to carry out co-stewardship of the monument and will work with local communities to locate and develop a visitor center and other visitor facilities."
What You Can Do
Follow tribes' and advocates' efforts to protect the area at the Honor Spirit Mountain website.
Sources
"Honor Avi Kwa Ame." Honor Spirit Mountain, March 21, 2023.
"Avi Kwa Ame." Conservation Lands Foundation, March 21, 2023. 
"The People by the River." Fort Mojave Indian Tribe, March 21, 2023.  
"History of the Moapa Paiutes." Moapa Band of Paiutes, March 21, 2023.  
"History & Culture." Paiute Tribe, March 21, 2023. 
"Initiatives." Native Voters Alliance Nevada, March 21, 2023.  
Davenport, Coral. "Biden Creates Two National Monuments in the Southwest." The New York Times, March 21, 2023. 
Davenport, Coral. "Biden Plands to Name Nevada's Spirit Mountain Area a National Monument." The New York Times, March 16, 2023. 
Schechter, Alex. "'The Place Where Shamans Dream': Safeguarding Spirit Mountain." The New York Times, Jan. 24, 2023.  
Davenport, Coral, Lisa Friedman and Christopher Flavelle. "Biden Promises Protections for Nevada's Spirit Mountain." The New York Times, Dec. 1, 2022.
"Sacred Spirit Mountain listed among historic places." Las Vegas Sun, Oct. 5, 1999. 
Michalski, Dan. "Biden commits to honoring tribes by protecting public lands in Nevada." The Washington Post, Nov. 30, 2022.
Gonzalez, Alex. "National monument a key component to '30 by 30′ plan." Nevada News Service, Jan. 18, 2023.
Sahagún, Louis. "Mojave Desert tribes aim to turn a sacred mountain into a national monument." Los Angeles Times, Aug. 28, 2022.
Shawn Spruce, "The push to protect sacred land in Nevada." Native America Calling, Oct. 8, 2021.  
Shawn Spruce, "Anticipation for Avi Kwa Ame." Native America Calling, Mar. 13, 2023.
Kim Brunhuber, "Pres. Biden set to designate Nevada's Spirit Mountain a national monument." CNN, Mar. 19, 2023.
President Biden Poised to Designate Avi Kwa Ame National Monument in Nevada. 2022.
Tribal leaders, Avi Kwa Ame supporters speak at Bureau of Land Management community meeting on monument resolution. 2022.
The White House. "FACT SHEET: President Biden Designates Avi Kwa Ame National Monument," Mar. 21, 2023.
U.S. Fish & Wildlife Service, Revised Recovery Plan for the Mojave Population of the Desert Tortoise, by Region 8, Pacific Southwest Region U.S. Fish and Wildlife Service, Sacramento, CA, May 6, 2011.
Bureau of Land Management. "Spirit Mountain Wilderness Fact Sheet," 2020.
Continue Exploring Sacred Sites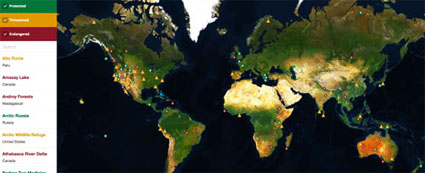 Explore a world of sacred lands and discover more than 100 site reports using our interactive map.