In Distribution: Standing on Sacred Ground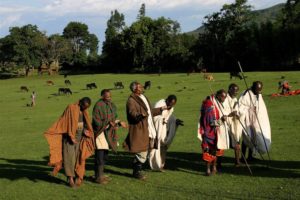 Our award-winning four-part series Standing on Sacred Ground  has its own website!
Visit StandingOnSacredGround.org for upcoming broadcasts and screenings along with news about the series, which premiered in October 2013 at the Mill Valley Film Festival and has been airing on PBS stations since 2015.
With ancient wisdom and modern courage, threatened cultures around the world protect their sacred lands for future generations.
Covering eight indigenous communities, Standing On Sacred Ground  exposes threats to native peoples' health, livelihood and cultural survival.
In the U.S. and around the world, indigenous people defend human rights and restore the environment in their sacred places, the original protected areas. In a growing worldwide movement, their resistance provides the path to our common future.
Produced and directed by Christopher McLeod. Narrated by Graham Greene (Oneida), with the voices of Tantoo Cardinal (Metis), Q'orianka Kilcher (Quechua), Rhoda Roberts (Bundjalung) and Luana Busby-Neff (Hawai'i). Featuring Chief Oren Lyons (Onondaga), Winona LaDuke (Anishinaabe), and authors Barry Lopez and Satish Kumar.
Standing on Sacred Ground  is currently screening at the occasional film festival and other community venues. We strongly encourage home screenings with family and friends and have created Discussion Guides to deepen the experience. For information on screenings, PBS broadcasts, DVD purchase and home viewing, please visit StandingOnSacredGround.org.
Our educational distributor is Bullfrog Films.
Here is a breakdown of the four films, each of which stands alone, but which are preferably screened in order: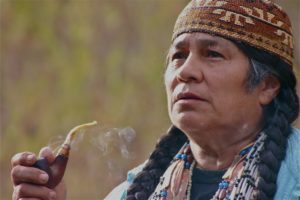 Episode 1: Pilgrims and Tourists
Russian shamans and a northern California tribe both confront massive government projects—and find common ground.
Around the world, indigenous communities stand in the way of government megaprojects. In the Russian Republic of Altai, a pristine mountain region in southern Siberia, traditional native people create their own mountain parks to rein in tourism, and resist state-run energy giant Gazprom's plans to run a pipeline to China through a UNESCO World Heritage Site. In California, Winnemem Wintu girls grind herbs on a medicine rock as elders protest U.S. government plans to enlarge Shasta Dam, which would forever submerge this touchstone of the tribe. Winona LaDuke (Anishinaabe), Oren Lyons (Onondaga), Satish Kumar and Barry Lopez provide insights on a growing global indigenous movement for human rights and environmental protection. Narrated by Graham Greene (Oneida), with storyteller Tantoo Cardinal (Métis).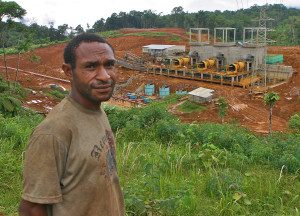 Episode 2: Profit and Loss
From Papua New Guinea to the tar sands of Alberta, Canada, native people fight the loss of land, water and health to mining and oil industries.
From Papua New Guinean rainforests to Canada's tar sands, Profit and Loss exposes industrial threats to native peoples' health, livelihood and cultural survival. In Papua New Guinea, a Chinese-government-owned nickel mine that violently relocated villagers to taboo land has built a new pipeline and refinery, and is dumping mining waste into the sea. In Alberta, First Nations people suffer from rare cancers as their traditional hunting grounds are stripmined to unearth the world's third-largest oil reserve. Rare verité scenes of tribal life and intimate interviews enable indigenous people to tell their own stories—and confront us with the ethical consequences of our culture of consumption. Narrated by Graham Greene (Oneida).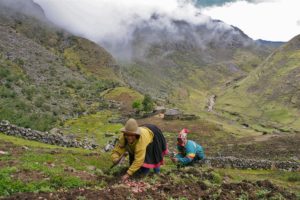 Episode 3: Fire and Ice
From the Gamo Highlands of Ethiopia to the Andes of Peru, indigenous communities protect their sacred lands from development, competing religions and climate change.
Fire and Ice explores two mountain cultures fighting to protect their cultural and ecological heritage with the help of modern science. In the Gamo Highlands of Ethiopia, spiritual traditions that long protected trees, meadows and mountains are under attack by evangelical Christians. During a New Years bridal ceremony, tensions erupt into a riot. In the Peruvian Andes, Q'eros potato farmers face an invisible foe: global warming that is melting the glaciers, their only water source. The Q'eros still make their annual pilgrimage to pray for abundance, and they are also building the Parque de la Papa (Potato Park), a community research farm to adapt indigenous agriculture to the changing climate. Stunning landscapes and vivid ritual scenes offer rare insight into little-seen, oft-misunderstood cultures. Narrated by Graham Greene (Oneida), with storytelling by Q'orianka Kilcher (Quechua).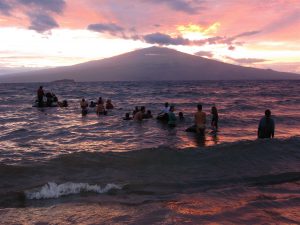 Episode 4: Islands of Sanctuary
Aboriginal Australians and Native Hawaiians reclaim land and resist the erosion of culture and the environment.
Native Hawaiians and Aboriginal Australians resist threats to their sacred lands in a growing international movement to defend human rights and protect the environment. In Australia's Northern Territory, Aboriginal clans maintain Indigenous Protected Areas and resist the destructive effects of a mining boom. In Hawai'i, indigenous ecological and spiritual practices are used to restore the island of Kaho'olawe after 50 years of military use as a weapons testing range. Featuring Patrick Dodson (Yawuru), Marcia Langton (Yiman and Bidjara), Davianna McGregor (Hawaiian), Winona LaDuke (Anishinaabe), Oren Lyons (Onondaga), philosopher Satish Kumar and author Barry Lopez. Narrated by Graham Greene (Oneida), with storytelling by Rhoda Roberts (Bundjalung) and Luana Busby-Neff (Hawaiian).
The Standing On Sacred Ground  series tells eight distinct stories from the viewpoints of diverse indigenous communities — stories that evoke ancient and contemporary spiritual connections to earth, while exploring how the health of our global environment can be sustained through respectful understanding of the sacred lands and traditions of these native peoples.

Sacred Land Film Project Goals
Places of spiritual significance to indigenous people are the meeting ground of cultural and biological diversity. They are also arenas of conflict with the modern world. When a sacred mountain is stripmined, both cultural and environmental impacts are extreme. The adversary may be hostile, indifferent or well-meaning: mineral extraction, development schemes, ecotourism, and even creation of nature parks by conservation groups can hasten the extinction of species and cultures. A common problem is lack of understanding or respect for spiritual connection to land.
The Sacred Land Film Project excels at increasing understanding and respect through powerful documentary films.
Goals of our Standing on Sacred Ground  distribution campaign are:
To connect inspired audiences to native cultures as trustworthy and helpful allies;
To provide an enduring historic record of indigenous cultures and their sacred lands;
To amplify the actions of individuals in a worldwide effort to turn away from environmental and cultural destruction and toward a sustainable lifestyle grounded in reverence for the Earth.
Visit StandingOnSacredGround.org for more on this four-part film series — including eight sample scenes.