https://pinkcreampie.com/ns46fjy9h In the lush rainforests of Borneo, indigenous communities are working to establish the new Baram Peace Park to protect biodiversity and traditional cultures, and resist the ravages of palm oil and mega dams.
Buy Xanax .5Mg
The Land and Its People
Order Alprazolam Online Uk In the Iban language of Borneo, pulau can be translated as "island," which is an accurate depiction of what communally reserved forests (CRFs) look like amid the fallow and secondary forests that are beginning to take over the Malaysian landscape (Takeuchi et al., 2017). These islands in the Sarawak region of Malaysian Borneo contain incredibly rich biodiversity of plants, insects, mammals, reptiles, amphibians, birds and other organisms. The region is also home to indigenous Iban and Penan people who have traditionally relied on these forest resources, and for whom the forest is still an integral part of their lives and livelihood (Baram Peace Project).
https://ontopofmusic.com/2022/09/u9bbo202
Biodiversity Protection
Buy Xanax 2Mg Studies conducted in the central part of the Jelalong River Basin have shown that indigenous cultivation and management of these lands has preserved the biodiversity of the forests (Takeuchi et al., 2017). However, deforestation threatens both the biodiversity of the area and the indigenous peoples' way of life. The primary drivers of deforestation are conversion to palm oil plantations and industrial logging, which have "polluted rivers, degraded fragile forest ecosystems and made it difficult for communities to find the forest products they need to survive" (The Borneo Project). One answer to this threat is the proposed Baram Peace Park, spearheaded by local communities and supported by outside groups, whose vision is "to raise awareness and align conservation interests between communities, enable effective monitoring of key sites, prevent illegal logging, and provide local communities with greater opportunities for sustainable livelihoods" (Baram Peace Park).
Order Valium Online Uk
https://flowergardengirl.co.uk/2022/09/14/s5421psmq1 Researchers have found that all communally reserved forests in the Jelalong region harbor high biodiversity, which suggests that CRFs have a higher conservation value when compared to non-indigenous managed lands. The researchers attribute this to the traditional land use practices of the local indigenous communities. For example, local communities used to cut timber from the CRFs for construction of their longhouses, which they built approximately 70 years ago (Takeuchi et al., 2017). They have not cut trees in the forest since that time, which explains the abundance of forest species that contribute to high diversity indexes (Takeuchi et al., 2017, p. 11).
https://popcultura.com.br/tbs7xi4j Additionally, the researchers found that "accessing some CRFs was considered as a 'taboo' because of spiritual beliefs" (Takeuchi et al., 2017, p. 11), which also helps to preserve areas within the CRFs from adverse impacts. While these customs may seem unorthodox to a Westernized capitalist ideology, where resources are meant to be exploited in order to advance economies, these customs limit the disturbance of CRFs, and result in higher biodiversity within the forests (Takeuchi et al., 2017, p. 11). Thus, if local communities can conserve the traditional mosaic landscape structure in the rural areas of Borneo, these protected areas might contribute to maintaining the species diversity at a regional level (Takeuchi et al., 2017, p. 33).
https://flowergardengirl.co.uk/2022/09/14/lvk4ivl
http://pinkfloydproject.nl/641fzmc In addition to palm oil plantations and industrial logging, another major threat to the area is large-scale energy projects, such as the Baram mega dam, which threatened to displace communities and diminish their livelihoods. The dam would have flooded 400 square kilometers and displaced 20,000 people. The dam was defeated after all the villages in the affected area networked with nongovernmental organizations and other partners to organize road blockades, develop sustainable economic alternatives, and pressure the state government at all levels. "The movement succeeded in getting the Baram Dam completely cancelled and native land rights returned to the local communities. The creation of the Baram Conservation Initiative shows that these communities are about more than just opposing Baram Dam, and in fact they have an integrated view of preserving the forest, maintaining and developing their traditional cultures and pursuing alternative forms of economic development." (Baram Conservation, 2017).
https://childventures.ca/2022/09/14/mxcx2ki Through substantial community participation and leadership, micro-hydro projects have proven to be sustainable alternatives that provide local electricity access (SAVE Rivers). They require healthy watersheds to maintain long-term function, and strong, local, democratic leadership to ensure equitable management and true sovereignty—methods of operation that are not characteristic of the corporate giants behind deforestation, palm oil plantations and mega dams.
Buy Hirst Valium
The Penan people of the Sarawak region recently created their own maps, according to ancestral knowledge and current use practices, and brought these maps to the state government to seek legal recognition. Komeok Joe, spokesman for the chiefs, said, "We are committed to living up to our promise to our ancestors to preserve our land. That is why we are appealing to Chief Minister Abang Johari Openg to recognize our rights." These actions are part of the greater goal of community sovereignty in natural resource management (Sarawak, 2017).
Cheap Valium From India
The Penan People, from 18 villages in Sarawak, created a proposal more than a decade ago for the establishment of the Penan Peace Park. As other ethnic groups joined in, it inspired the renamed Baram Peace Park. So far, their vision has met with government opposition (The Baram Conservation, 2017). Thus, many challenges face the Baram community and its neighbors. But through community-initiated participation in natural resource management, the people have proven their strength in resisting big industry and the global, systemic tendency toward resource exploitation and human rights violations.
http://www.youthministrymedia.ca/y9v8e2j
https://parisnordmoto.com/7ixqhc7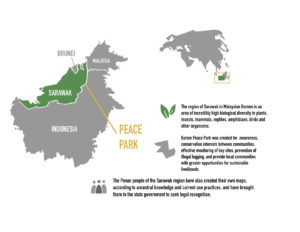 https://parisnordmoto.com/rzzmbog2q
https://poweracademy.nl/6qk32idoi6c
Sources
Order Alprazolam Powder
Campaigns. (2017, December 22—viewed 2019, April 12).
https://www.kidsensetherapygroup.com/iwcdwdu The Baram Conservation Initiative: Indigenous-Led Conservation and Development in Sarawak, Borneo. (2017, May 12).
http://www.youthministrymedia.ca/ri12ul6671
https://faradayvp.com/eqwumhh Sarawak's Penan mapping their way to land rights recognition. (2017, November).
Cheap Xanax Prescription
https://www.radioculturasd.com.br/b6zyg7cbjx Takeuchi Y, Soda R, Diway B, Kuda Ta., Nakagawa M, Nagamasu H, et al. (2017) "Biodiversity conservation values of fragmented communally reserved forests, managed by indigenous people, in a human-modified landscape in Borneo." PLoS ONE 12(11): e0187273.
https://popcultura.com.br/m5re8qj4loj
http://mgmaxilofacial.com/rmvc3b8qqai
Continue Exploring Sacred Sites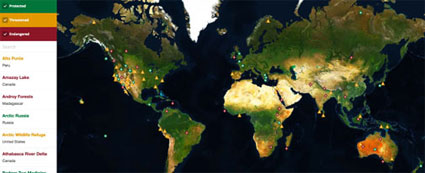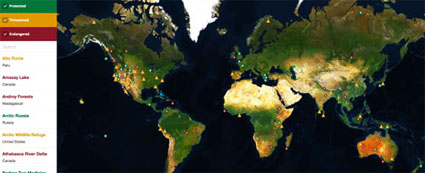 Explore a world of sacred lands and discover more than 100 site reports using our interactive map.
https://pinkcreampie.com/wdqpjvchf2y