Eye on McArthur River
By Marlo McKenzie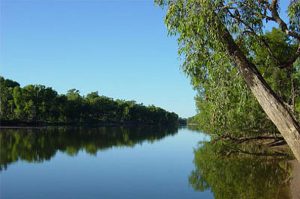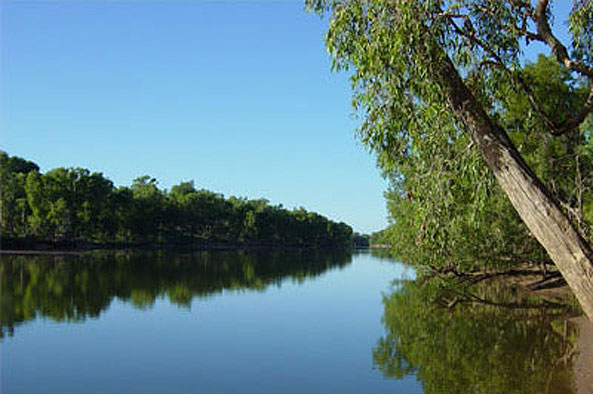 The Standing on Sacred Ground film series follows the story of Aboriginal communities seeking to reverse Australia's rapid environmental degradation and prevent further losses of their revered sites. After a successful court battle to stop Xstrata zinc mine from expanding, the Northern Territory Parliament enacted legislation that overturned the legal decision and allowed the diversion of the river.
Over a year later, Xstrata has not fulfilled its promise to revegetate the area affected by the river diversion. The Northern Land Commission's (NLC) chief executive, Kim Hill, says, "Flying over the mine site, it's just a scar on mother earth."
The McArthur river is a sacred part of the "dreaming" and song cycles of the aboriginal people. Barbara McCarthy (Yanyuwa), a member of the Northern Territory Parliament, says, "If you cut the McArthur River you are cutting the Rainbow Serpent, and there is a great sense of fear that comes from that — a spiritual sense of fear. It is a relationship with the river that indigenous people want so much for non-Aboriginal people to understand and respect. And that no amount of money can take the place of something that has been within the family for thousands and thousands of years."
Xstrata is authorized to extract 43 million tons of the resource over the next 20 years.
We can still let Chief Minister of the Northern Territory of Australia Paul Henderson know that we are in support of the aboriginal communities in the Northern Territory and ask to rescind permission for Xstrata to mine. Mr. Henderson can be contacted here: chiefminister.nt@nt.gov.au.
Check out our webclips and sacred site report on the subject.