Feinstein Embarrassed on Shasta Dam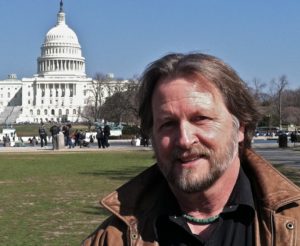 Secret negotiations are fascinating to behold, especially when the fate of a Native American tribe hangs in the balance, not to mention the California environment. The 2015 window is closing for Senator Dianne Feinstein to pass emergency drought legislation, which would, among other things, prime the pump with $600 million for new federal water storage projects in California.
If the legislation is passed, two new major dam projects — the Sites Dam in northern California and the Temperance Flats Dam in central California — would gain momentum, as would an irrational plan to make the Shasta Dam 18.5 feet higher.
The stakes are high for the Winnemem Wintu Tribe, whose traditional homeland was flooded when Shasta Dam was completed in the 1945. Raising the dam would destroy most of the tribe's remaining ancestral and ceremonial sites along the McCloud River, and would also cause irreparable ecological damage to the river.
Feinstein introduced her bill last July and House Republicans have passed their own bill. The House bill is unacceptable to Feinstein because it guts Endangered Species Act protections for fish, overrides Clean Water Act provisions, and is basically more water for southern California farms and cities. But for the past several weeks, Feinstein and Representative Kevin McCarthy (R-CA) have been in closed-door negotiations to see if they can reach an agreement and get a compromise drought bill attached to a must-pass end-of-year appropriations bill.
This is similar to what happened to the Apache at Oak Flat in Arizona in 2014. A late night rider attached to a must-pass defense appropriation gave a billion dollar copper deposit to a London-based mining company owned by Rio Tinto and BHP Billiton. The copper lies beneath a culturally important place of initiation and the Apache have been occupying the site and gathering national and international support opposing the secret deal ever since. The Apache's CREDO petition has 180,000 signatures. But back to the California drama playing out in DC.
If the politicians fail to reach a deal very soon, the whole mess kicks into 2016 and starts over. Feinstein was enraged last week when Rep. McCarthy sent his own 92-page bill, ostensibly approved by Feinstein, to the House Appropriations Committee with the idea that it would be inserted into the omnibus spending bill. (A 5-day extension was passed Friday, Dec. 11, Congress adjourns Friday, Dec. 18, and if they don't get the omnibus bill passed there will be a government shutdown.) Check out Carolyn Lochhead's Dec. 7 report in the San Francisco Chronicle: "Feinstein-McCarthy clash dooms prospects for drought law." As last week ended and the clock ticked down, Republicans pulled out of negotiations and blamed Feinstein.
Late Friday afternoon, an undeterred and determined Feinstein issued a statement dismissing the House Republicans and promising to move her bill without them: "I plan to present the bill to Energy and Natural Resources Committee Chairman Murkowski and Ranking Member Cantwell and discuss the best way to move the bill forward." Presumably, she still plans to attach it to the must-pass omnibus bill, rather than passing it separately.
Deja vu? Yes. In November 2014, Feinstein was embarrassed when four months of work went down the drain as secret negotiations that excluded California Democrats but included House Republicans were exposed in the media. The bill collapsed when the secret deal was revealed (for details see a great story by Carolyn Lochhead in the San Francisco Chronicle: "Feinstein's water bill collapses"). Same plan then as now: quietly attach the bill to an end-of-year must-pass spending bill. Rep. Jared Huffman (D-CA) was kept out of the secret negotiations in both 2014 and 2015 and commented, "The usual cast of attorneys for irrigation interests" wrote the bills, and "this time of year, I always sleep with one eye open."
As all this unfolds in Washington, other pieces of the master plan continue to play out in California, with scant media attention. The Los Angeles Metropolitan Water District board has authorized the purchase of 20,369 acres in the Delta, clearly aimed at facilitating Governor Jerry Brown's massive $25 billion twin tunnel scheme. At $7,500 to $12,000 an acre, that multiplies out to $244 million. For details see Peter Fimrite's article in the San Francisco Chronicle: "LA water board seeks to buy delta land."
This power play is reminiscent of southern California's Westlands Water District's $30 million purchase of 3,000 acres on northern California's McCloud River in early 2007, which Westlands admitted was meant to strengthen their hand and help get Shasta Dam raised. "Our purpose in buying the property was only to ensure there would be no additional impediments if the Bureau of Reclamation concludes it's feasible to raise the dam," said Tom Birmingham, general manager and general counsel for Westlands. With this news, outdoor writer Tom Stienstra made the front page of the San Francisco Chronicle: "Land sale fuels fear of higher dam at Shasta."
With the omnibus bill due Wednesday, and Congress adjourning on Friday, time is running out to pass a drought bill in 2015. Whatever the outcome of this bill, the secret meetings, last minute deals, and multimillion dollar land grabs all add up to a democracy in very deep trouble.
__________
For more in-depth information see Peter Gleick's Huffington Post "Damn Dams" and Winnemem Chief Caleen Sisk's op-ed in the Sacramento Bee "If Shasta Dam is Raised…"
You can learn more and help the Winnemem Wintu Tribe fight the raising of Shasta Dam by signing Chief Caleen Sisk's CREDO Petition — 90,000 signatures so far!