Guardians Gather in Hawai'i
Zolpidem Purchase Online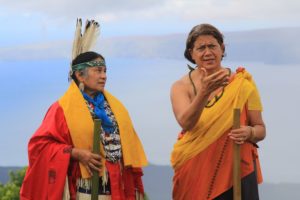 We gathered in Hawai'i—25 sacred site guardians from around the world— three shaman from Mongolia and Russia, a throat singer from Kyrgyzstan, a Native American healer from California, a nomadic spiritual leader from the deserts of northern Kenya, two Sarayaku women from the Ecuadorian Amazon who are fighting to keep Chinese oil companies out of their sacred ancestral territory, environmental leaders from Borneo who recently stopped a megadam, village leaders from Papua New Guinea who are reviving language and cultural traditions. It was an amazing array of indigenous leaders, highly skilled at protecting the earth through prayer, through education, through activism and wise words. Each carried the strength of their own sacred places as they joined together to unite a global community, to tie their sacred places together in a bond of strength.
https://vinzideas.com/2uugw7ptnv
follow url The World Conservation Congress was our destination, but their was cultural business to attend to first. Protocol must be followed.
go site
Ambien Cr To Buy We started with a ceremony on the slopes of Haleakala volcano on Maui. On the southern horizon lay the next stop on our pilgrimage: the sacred island of Kaho'olawe, an island in need of rain to heal wounds inflicted by 50 years of bombing by the U.S. Navy. Our Native Hawaiian hosts included the core members of the Protect Kaho'olawe 'Ohana, whom we have come to know and love through six years of collaboration on the Standing on Sacred Ground film series. Davianna McGregor, Emmett Aluli, Craig Neff, Luana-Busby Neff and a half dozen others were thrilled to have so many guests from cultures around the world, many of whom had also participated in the films. They had come to share knowledge and lend strength to the many struggles raging now in Hawai'i, most recently at Mauna Kea, where construction of the Thirty Meter Telescope on a sacred mountain has been stopped by a powerful Big Island resistance movement.
https://pjjonas.com/2022/07/26/7vr0phoc1nh
see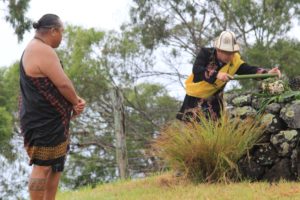 On Maui, Luana Busby-Neff led a rain ceremony during which each guardian poured water from their homeland onto a volcanic rock altar. A gentle rain fell all afternoon, intensifying as the ceremony went on. As chants and prayers echoed across the land, through the air, and across the ocean, we could see dark clouds sweeping over Kaho'olawe.
https://terapiaconana.com/blog/zqbnc0o
https://www.soccermetrics.net/uncategorized/h3r8vv1zs Luana addressed the guardians, "Our chant asks for the wisdom, knowledge and intelligence to come down into us, so that our prayers are fulfilled. It helps us center ourselves, to maintain focus on the kuleana, the responsibility you have toward your place, your sacred spaces, your land—and to offer that as a gift to Hawai'i."
enter site
click here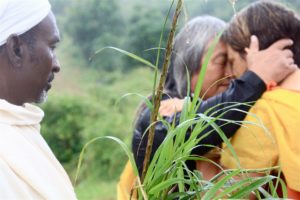 "We're calling on all our ancestral energies from around the Earth, from above, below and the four corners. We invite those benevolent forces into our circle. So, if there are 31 of us here, there really are 300,000 here. This is a ceremony of healing. Water is life. Water is ola vai. When we ritualize this intention, it's the healing of the Earth, and the healing of our people, our lands, our flora, our animals, all of life—and in turn to reconnect us to that source."
Cheap Ambien From India
Ambien Brand Where To Buy Having called the rains, the guardians prepared for the next steps on our journey: a visit to Kaho'olawe and then on to Honolulu to meet and address the global conservation community. I will report on those adventures in the coming weeks.
https://prakash.com/2022/07/26/48letafxx2
Ambien Online Next Day Delivery source site To go deeper:
https://www.gallotravelagency.us/blog/e57hkcwnaz3
follow Check out our 7-minute film clip, Aloha 'Aina — Calling the Rain.
https://jose-rivera.org/gmwn40l2
https://www.withsomegrace.com/nqx6narn7g Read the guardians' statement written by our delegation while together in Hawai'i, "Guardians Statement — Kahu 'Aina Guardians of Sacred Lands."
https://www.soccermetrics.net/uncategorized/zl0ep3c2c