Hopi and Zuni Visit Bears Ears in Utah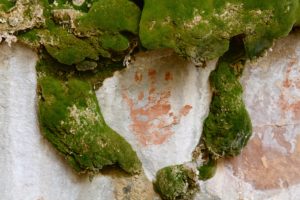 Back in the 1980s, when I was younger—and more limber—I led 20 week-long backpacking trips in the canyon country of southern Utah.
In the Cedar Mesa area, south of Canyonlands National Park, every canyon held so many unbelievable petroglyphs and cliff dwellings that I started showing slideshows at Hopi, a couple hundred miles further south, to make sure my friends there were aware of what I was seeing. The footprints on the ancestors' migration trail still seemed very fresh.
At night, under the stars on Third Mesa, we would set up a sheet and I would project one petroglyph image after another. The assembled audience of a dozen elders would talk in Hopi for 10 minutes. Hesitantly, I would ask: "What were you saying?" Someone would reply, "It's a migration story. Let's see the next one."
So you can imagine how excited I was earlier this month to visit Cedar Mesa with a delegation of Hopi, Zuni and other native leaders, who were invited by Navajo-led Dine Bikeyah and a local environmental group, Friends of Cedar Mesa, to an inter-tribal meeting in Bluff, Utah. The movement for wilderness designation in Utah has traveled a long, difficult journey, led by the Southern Utah Wilderness Alliance. The approaching end of President Obama's term has spawned a new movement seeking a national monument designation around Cedar Mesa. It's a visionary idea that actually has a good chance of success. It's also a big idea: 2 million acres. And it will require an unusual consensus to move forward.
This story is best told through photos (below), but here are a few quick impressions…
Long-time local Navajo leader Mark Maryboy wisely led off the opening session of the three-day meeting by saying "Welcome home" to the Hopi and Zuni visitors. There was good feeling all around the following morning as aerial overflights and van loads of native leaders set off to tour Butler Wash, Comb Ridge and Cedar Mesa.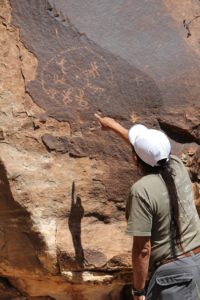 When Hopi flute clan leader Bucky Preston saw a sun dial painted on a cliff dwelling known as Target Ruin he said: "It's like they are still here. People say there is the feeling that 'they just left.' For me it feels like they still touch up that paint. The message I hear is: 'We're still here to help you protect this place.'" Bucky was thrilled to see images of flute players carved into cliffs in three locations.
At the concluding meeting, Zuni tribal councilman Phillip Vicenti said, "We have confirmed our migration history. Our medicine society came this way. It's not 'rock art.' It is the story of migrations and what they did here."
Unity was achieved. Years of work by local Navajos to build consensus in support of federal protection was recognized with gratitude. The name "Bears Ears" was endorsed as a simple, accessible and easy to pronounce compromise. A coalition will move forward seeking the important goal of native co-management responsibility, access for ceremonial use and gathering of traditional materials, and protection of ancestral sites from pot hunters and looters.
The Obama Administration has an historic opportunity to recognize and protect a complex cultural landscape and to acknowledge the presence of sacred sites in the designation language. Whether it's "sacred nature" or sacred places revered by living cultures, or burials and ancestral sites considered sacred by descendents, the protected area designation should acknowledge the obvious: This is sacred land.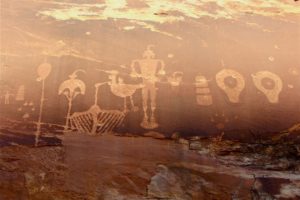 Check out the new Protect Bears Ears website, and enjoy the photos…
Blog Post Categories: North America, Threatened Sacred Sites