Hopi Prophecy—A Timeless Warning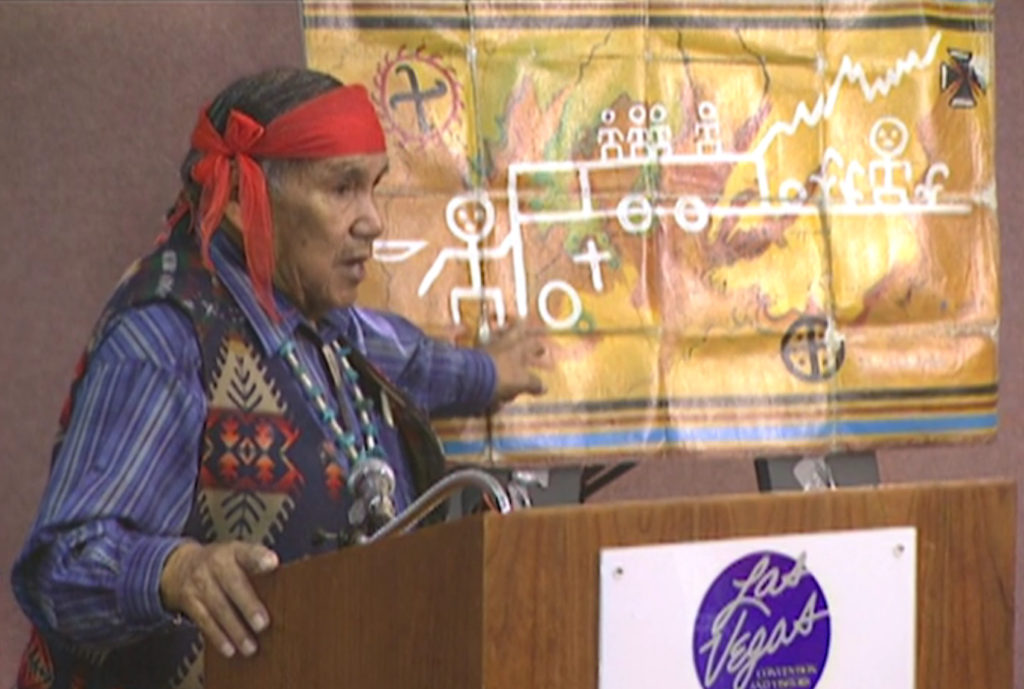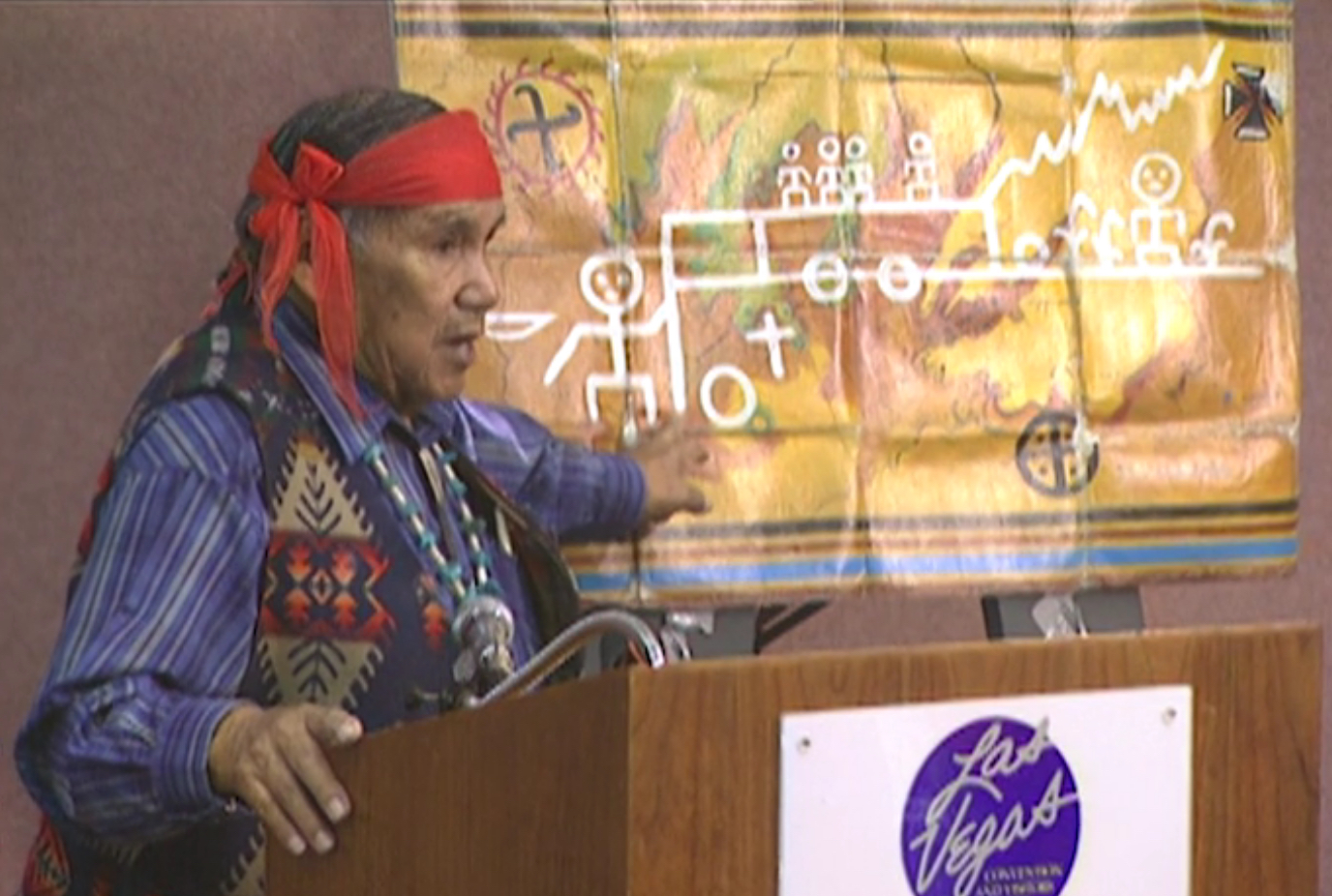 For 25 years I've been meaning to watch the videotape recordings of two talks we filmed with Hopi elder Thomas Banyacya in Las Vegas in 1995 at "Whole Life Expo." The tapes have been sitting in a drawer in our Berkeley offices, unwatched and neglected, in spite of my certainty that they have great historic value. I heard Thomas's Hopi Prophecy talk so many times that somehow I couldn't bring myself to spend two hours with a beloved elder on a small TV screen—though I was always moved by Thomas's words, his generous heart and his dire warnings. Thomas passed away in 1999 at the age of 90. His message seems very relevant in this moment of global crisis, so we have retrieved the two tapes from the drawer.
Over the past couple weeks, as we began to confront the deeper meaning of the terrifying and desperately sad coronavirus pandemic, I started paying attention to the YouTube viewing numbers for an eleven-minute film we made about Thomas in 2011. That summer, Onondaga elder Oren Lyons was hosting a remembrance for Thomas and his family at Navajo Mountain and Santa Clara elder José Lucero asked me to put together footage of Thomas we'd shot during production of In the Light of Reverence. There was so much more than we could use in that documentary and Thomas deserved a film of his own. Now I had a reason to make it, even if for a very small audience.
We put that short film, "Hopi Messenger–Thomas Banyacya, Sr." on YouTube, and it has far outpaced the other 60 films on our Sacred Land Film Channel. Over the past week—as we started editing the two tapes from 1995—I've been watching the YouTube viewing numbers of the "Hopi Messenger" film and in an odd coincidence the numbers are jumping up just as fast as Covid-19 cases. I was surprised yesterday each time I checked to see that 1,000 more people had watched the film in the course of a few hours. This happened over and over. From yesterday to today the numbers went from 255,477 to 260,220. The Hopi Prophecy is getting some attention.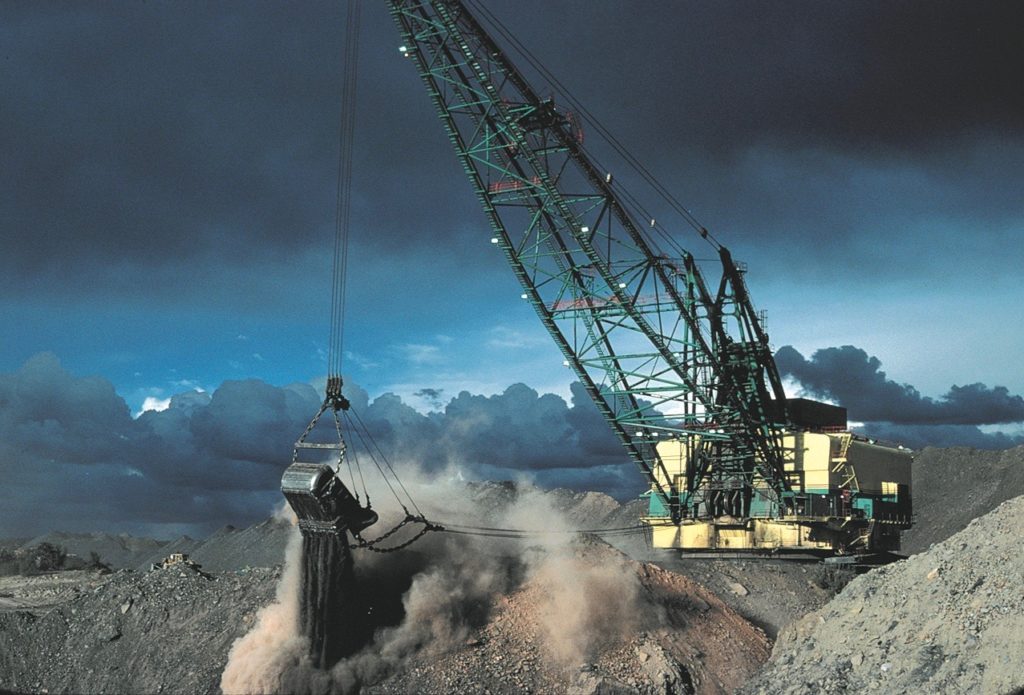 My life path changed when I first heard Thomas's message in 1978 during the fight against Peabody Coal Company's stripmine on Black Mesa, when we started collaborating on The Four Corners: A National Sacrifice Area? Hopi elders upended the understanding of history I'd paid a lot of money to imbibe at Yale. Having worried ever since then about an impending apocalypse, one seems to be upon us now, as a wounded Mother Earth humbles her human children. Thomas Banyacya usually warned of natural disasters like storms and earthquakes, fires and floods, lightning and hurricanes—clear signs that nature was responding to abusive, careless humans. As I reviewed the two Las Vegas talks I found that, sure enough, he warned of "more sickness that can't be cured for a long time" during an era when "the seasons are going to change."
Let's remember that indigenous people have looked out at our world and seen and felt an urgent, ominous crisis every day for centuries. Long ago, a hostile pathogen came into North America from far away and devoured the trees, poured poisons in the rivers, exploded radioactive bombs in the air, sickened and murdered millions, buried long-lived toxic waste in the ground, and walked away from it all—over and over and over for more than 500 years.
Since 1978, I've worked to support communities that have a sustainable, loving relationship with the land their ancestors handed down to them. From Aboriginal Australians to Native Hawaiians, from Central Asian shamans to Hopi elders, I've had the honor of collaborating with people who take ecological responsibility seriously. They are guardians who tell us their sacred places of power and ceremony are essential to health and survival. The outside world looking in on these communities calls them primitive pagans and tries to assimilate and missionize and convert them to techo-worship and money-grubbing. Extractive industries buy off elders and youth, cannibalize their homelands and bulldoze sacred places. Yet the resistance has never wavered. The protectors continue to hold on.
The Hopi tell us that this story has repeated itself many times for as far back as human memory reaches, and they have predicted where we will end up if we don't change course immediately. As Thomas Banyacya relates in these two timely talks from 1995, referring to a petroglyph on a rock near his home: Three previous human worlds were destroyed when people became greedy, worshiped technology as a god, fought and hurt each other, and repeatedly forgot the ethical teachings they'd been given to honor the Earth as the source of life and sustenance. Three apocalypses inevitably ensued—first by fire, then by ice, then a flood. Noah's Ark floated through one book's collective memory to escape a similar greed-ending catastrophe. The future is visible in the now.
The question confronting creative, thoughtful people today is: How are we going to emerge on the other side of this earth-changing moment? What do we need to do now? What mistakes can we correct to reformulate a more ecologically sustainable and spiritually healthy future, in which the air is clear and the Earth truly abides?
Thomas Banyacya has prescribed how not to make the same mistakes again. Will we listen?
Here are Thomas's two hour-long presentations from 1995, lightly edited by Callie Shanafelt-Wong and I while working from our homes, sharing screens over zoom—as we all shelter from the storm.
Part One of Two (TRT: 41:56):
Part Two of Two (TRT: 1:04:30):