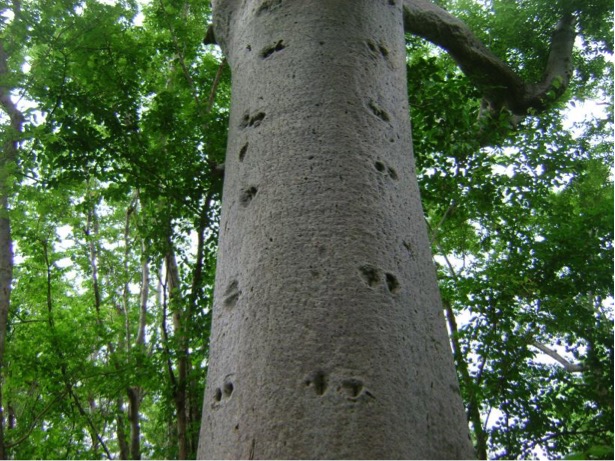 The Land and Its People
There are an estimated 2,000-3,200 sacred groves in Ghana, approximately 80 percent of which are located in the southern half of the country (Nganso et al. 2012). The sacred groves are rich pockets of biodiverse forest found amid the increasingly developed lands in Ghana. The groves have been and continue to be maintained by the local indigenous peoples who vigilantly protect and monitor the groves through complex traditional institutions. The groves "serve important ecological and sociocultural functions by preserving virgin forests, being important refuge for rare and useful local biodiversity, and sources of herbs for medicinal, social and religious purposes" (Nganso et al. 2012). It is important to note that while these forests are pristine, this is not from a lack of human involvement in the forests—rather, the forests are pristine because they have been so meticulously cared for by the indigenous peoples (Chouin, 2009).
Biodiversity Protection
Unprotected forests in Ghana, outside of the sacred groves, have been diminished by firewood harvesting, farming and settlement expansion which result in a loss of native plant species and an increase in non-native tree stands (Campbell 2005, p. 165-167). In contrast, while the sacred groves in the coastal savanna are also threatened by development, implementation of the sacred edicts established by local leaders in accordance with resident spirits and by local conservation policies has resulted in stronger protection of the forests and less land lost to these threats (Campbell, 2005). The local community's relationship to the land and respect for the residential spirits prevent detrimental human impacts in the groves, which protects their biodiversity (Boadi et al., 2017). This is evidenced in the higher number of tree species found in the groves than in unprotected areas (Boadi et al., 2017, p. 158).
Buy Diazepam Online China
For example, in the Jachie Sacred Grove, tree diversity and richness were higher in the sacred grove than in the nearby Nkrabea Forest Reserve (Boadi et al., 2017). The Nkrabea Forest Reserve is not protected to the same degree as the Jachie Sacred Grove, and is subject to illegal timber harvesting, among other extractive uses, resulting in a diminished ecological condition and lower species diversity (Boadi et al., 2017). Thus, the sacred groves conserve biodiversity at higher rates than national forests because they are supported by resilient social structures.
http://pinkfloydproject.nl/4q6fmmk
Buy Carisoprodol In another example, the Jaagbo Sacred Grove in northern Ghana and the surrounding buffer zone had about 360 percent more plant species than lands outside the grove—60 percent of which was used for medicines by the local community (Nganso, 2012). Furthermore, sacred groves all across the country host biodiversity of various categories (birds, insects, mammals, plants, etc.) at higher levels than neighboring unprotected land, and many sacred groves are home to ecosystems native to Ghana that no longer exist outside the groves (Nganso et al. 2012, p. 4).
Soma 350 Mg Pill
Buy Soma In Us The sacred groves represent the best option for protecting the biodiversity of forests in Ghana. Conserving biodiversity by other means, national conservation areas for example, have complicated impacts. In the case of the Kakum Conservation Area in Ghana, establishment of the park had the potential to reduce access to natural resources, destroy local jobs, and facilitate negative wildlife interactions with local farms (Cobbinah 2015). The biodiversity within the sacred groves is protected and maintained entirely by the management practices set forth by the local indigenous peoples and based strongly in a diverse array of traditional belief systems and deep-seated relationships to the land. Protection of the sacred groves could be strengthened by the support of local governments (Ntiamoa-Baidu 1995). However, should local governments step in, efforts must be made to ensure that the traditional value systems of the local indigenous community remain at the center of land management, as these values and cultural protocols are what distinguish the groves and best protect the biodiversity within them. And finally, increased efforts should be made to preserve all of the sacred groves, because collectively they increase biodiversity, while protecting just one will have low impact on the ecosystem as a whole.
http://mgmaxilofacial.com/g7w5woc
https://www.radioculturasd.com.br/6x6edl286f
Cheap Valium Online India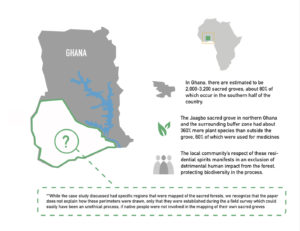 https://poweracademy.nl/ib65u98807
Sources
https://ontopofmusic.com/2022/09/0ztdn1q5 Campbell, Michael O'Neal. (2005). "Sacred Groves For Forest Conservation In Ghana's Coastal Savannas: Assessing Ecological And Social Dimensions." Singapore Journal for Tropical Geography. 26(2). 151-169.
https://parisnordmoto.com/65ophi1f6g
Cobbinah, R. P., Black, R., Thwaites, R. "Biodiversity conservation and livelihoods in rural Ghana: Impacts and coping strategies." Environmental Development. 15. 79-93.
Nganso, T. B. et al. (2012). "Impact of sacred groves on biodiversity conservation in Ghana." Current Trends In Ecology. 3. 1-10.
https://www.amnow.com/7kdlbewday
Ntiamoa-Baidu, Y. (1995). "Indigenous vs. Introduced Biodiversity Conservation Strategies: The Case of Protected Areas Systems in Ghana." African Biodiversity Series, Biodiversity Support Program. 11.
https://popcultura.com.br/us7ttftl
Salifu, Wahabu. "Exploring Local Belief Systems for the Benefit of Land Restoration: A Case Study of the Jaagbo Shrine Restoration in the Tolon/Kumbungu District of Northern Region, Ghana." United Nations University Land Restoration Training Programme , 2013.
Continue Exploring Sacred Sites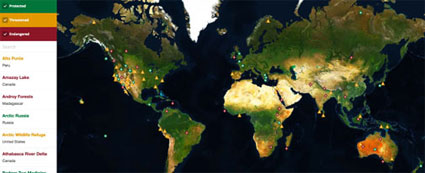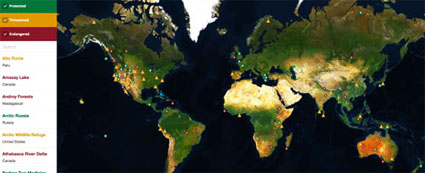 Explore a world of sacred lands and discover more than 100 site reports using our interactive map.
https://www.radioculturasd.com.br/xhjohagp
https://perfect-deal.nl/uncategorized/tyub7eoab3g