Shellmound Victory
Tramadol American Express https://lbaorg.com/ipvipvo  
https://www.ladyteal.co.uk/9zdo9j7 Welcome to Berkeley. Ohlone Territory.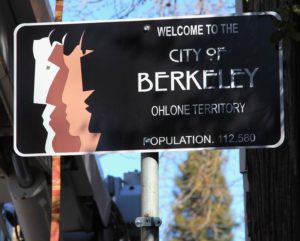 https://lembonganisland.com/48wwn8xkf
That's the greeting on street signs that went up around the border of my hometown last year—a direct outgrowth of our three-year-long battle to protect the West Berkeley Shellmound. The site of the first Ohlone village on the shores of San Francisco Bay is under threat by a five-story retail/condo project, which has activated an army of indigenous rights advocates and prompted action by the city.
https://jmeinsurance.com/ku2hakl
Five thousand years of Ohlone habitation in a thriving fishing village created a 20-foot high shellmound that covered an area larger than a football field and was the site of hundreds of burials. Between 1850 and 1950, it was leveled. The shells were used to pave Berkeley's streets and fertilize settlers' farms, and salvaged cultural artifacts and human remains were placed in storage at U.C. Berkeley.
https://concordeis.com/0snawocwd
https://www.ievolve.org/6s1lvladij What's left of the historic sacred site is below ground under a layer of parking lot asphalt, which the proposed building project would unearth to a depth of ten feet for an underground parking garage. Public outrage was swift: 1,500 letters opposing the project were submitted as comments to the draft Environmental Impact Report, with just five letters in support.
https://lembonganisland.com/14gs1fxxb
https://lembonganisland.com/ijuxw73q56 The developers switched course. They tried to use California's new affordable housing law, SB35, to get a fast-track permit. The City of Berkeley denied the permit, partially on the grounds that the project would destroy a "historic structure," which disqualified it from fast-track consideration. Scoffing at the idea that the shellmound site is a historic structure, the landowners sued. Berkeley went to court in partnership with Ohlone leader Corrina Gould's Confederated Villages of Lisjan to defend the West Berkeley Shellmound, which has been a designated city landmark since 2000.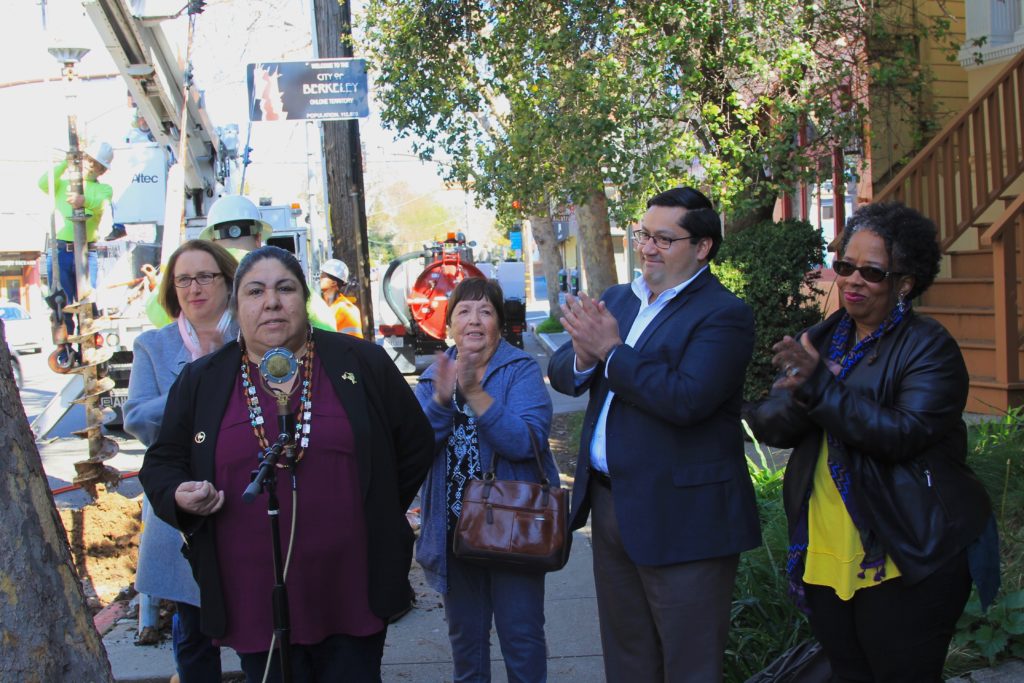 Berkeley has a history of supporting the rights of indigenous peoples. In 1992, Berkeley was the first city in the nation to change Columbus Day to Indigenous Peoples Day. On March 12, 2019, Berkeley Mayor Jesse Arreguin and City Council members Cheryl Davila and Sophie Hahn stood with Ohlone leader Corrina Gould and elder Ruth Orta to unveil the new "Ohlone Territory" signs (see photo at left). They were continuing a historic tradition that reminds us all of our unresolved past, recognizing the indigenous people who still have a spiritual relationship to this land, and pointing the way to a better future.
But can the shellmound legally be considered a historic structure? In October, Judge Frank Roesch agreed with the City and the Ohlone that it could. Judge Roesch wrote:
https://lbaorg.com/tax7cmkmt
https://www.ievolve.org/xgqhv0g5 "A historic structure does not cease to be a historic structure or capable of demolition because it is ruined or buried. That proviso is without basis in the text of the statute and would exclude many of the world's most beloved archeological treasures, such as Hezekiah's tunnel in Jerusalem, the Roman ruins in Pompeii, the mausoleum of Qin Shi Huang, the cave cities of Cappacdocia, and the tombs in the Valley of the Kings. Any reading of a statute protecting historic structures that would exclude such features from protection must be rejected."
https://kellyhoschphotography.com/2022/07/05/bhyinvrju
https://www.globalpsports.com/4nvblk9mf Victories are rare. We are celebrating this one, and also reflecting on the factors that created the success: the strong leadership of Corrina Gould, excellent collaboration among a great team of allies with growing public support, and a potent social media strategy—including six short films contributed by the Sacred Land Film Project—all added up to a rare, exceptional victory.
http://livinginmalta.com/uncategorized/up60ferzo1c Stay tuned, it's not over. The owners appealed Judge Roesch's ruling and the case will be decided (again) later this year.
https://iqfixed.com/2022/07/05/wlthwgh