The Sacred Land Film Project is pleased to announce advance screenings of the first two documentary films of the Standing on Sacred Ground series. Please join us for sneak previews in Washington, D.C., on Saturday, March 23 and Sunday, March 24 at the U.S. Environmental Film Festival in the Nation's Capital.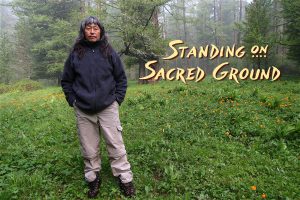 On opposite sides of the globe, a northern California tribe and indigenous shamans in the Russian Republic of Altai confront massive government projects—and find common ground. Pilgrims and Tourists in the Pastures of Heaven will screen at the Letelier Theater, 3251 Prospect St. in Georgetown on Saturday, March 23 at 7:00 PM.
In Profit and Loss, indigenous communities fight mining and confront viewers with the ethical consequences of consumerism. Villagers in Papua New Guinea resist forced relocation and battle a nickel mine dumping waste into the sea. In Canada, First Nations people are divided by a tar sands industry that provides economic growth but is destroying traditional hunting and fishing grounds. Profit and Loss  will screen at the Smithsonian Museum of Natural History's Baird Auditorium at the intersection of 10th Street and Constitution Ave. on Sunday, March 24 at 3:30 PM.
Smithsonian Anthropologists Joshua Bell and Gwyneira Isaac will lead a panel discussion after the screening. Producer/Director Christopher (Toby) McLeod, who circled the globe for five years filming the four-part series, will be on hand to take questions at both screenings. Co-producer Jennifer Huang and editor Marta Wohl will attend the Sunday screening of Profit and Loss.
The Standing on Sacred Ground series is narrated by Graham Greene (Oneida), with storytellers Tantoo Cardinal (Métis) and Q'orianka Kilcher.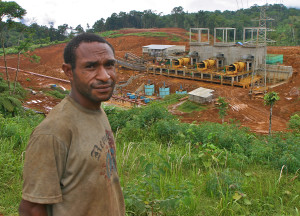 The screenings are co-sponsored by the Indian Law Resource Center and the Association on American Indian Affairs.
Please Note: Saturday night's screening of Pilgrims and Tourists is in a small theater, and online reservations are highly recommended. For reservations visit the U.S. Environmental Film Festival in the Nation's Capital website.
Partial funding for Standing on Sacred Ground  was provided by the Sundance Institute Documentary Fund, Pacific Islanders in Communication and Vision Maker Media.