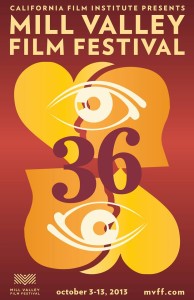 All four films of the Standing on Sacred Ground series will premiere at the 36th annual Mill Valley Film Festival next month. Ticket sales open to the public today.
Thursday, October 10: Standing on Sacred Ground 1: Pilgrims and Tourists (Episode 1), 8PM at the Sequoia Theater in Mill Valley, followed by discussion with filmmaker Christopher (Toby) McLeod, actress Tantoo Cardinal, Winnemem Chief Caleen Sisk, and park visionary Danil Mamyev from the Altai Republic of Russia.
Saturday, October 12: Standing on Sacred Ground 2: Profit and Loss (Episode 2), 3 PM at the Throckmorton Theatre in Mill Valley, followed by discussion with Toby McLeod, Tantoo Cardinal and First Nations tar sands activist Mike Mercredi.
Sunday, October 13: Standing on Sacred Ground 3: Fire and Ice and Islands of Sanctuary (Episodes 3 and 4), 2:15 PM at the Rafael Film Center in San Rafael, plus Q&A with Toby McLeod and co-producers Jessica Abbe and Jennifer Huang.
The prestigious Mill Valley Film Festival, with its reputation as a filmmakers' festival and unique mix of home-grown and international offerings, is a great base to introduce our series. Mill Valley was our first choice for a premiere festival and we're honored to be a part of it. Please join us for an Active Cinema hike on Saturday, October 5 at 10:30 AM!
Tickets for the three screenings: www.mvff.com