Taos Pueblo Tribe Regains Ownership of Sacred Hot Springs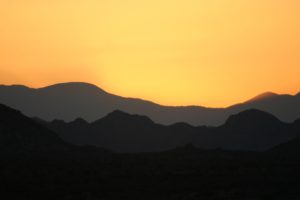 As the sun set on the annual Taos Pueblo Powwow in Taos, N.M., on July 14, representatives of the Taos Land Trust, surrounded by dancers and tribal members from across the country, officially returned a sacred hot springs property to the Taos Pueblo Tribe.
The Ponce de León Hot Springs, just south of Taos, is a sacred site to the Taos Pueblo and has been used by tribal members for ceremonial activities since time immemorial. For more than a century, however, the 44-acre property had been in the hands of private landowners.
According to a press release, Taos Land Trust, a local land conservation organization, received funding in 1997 to acquire the property from private landowners, to protect it from commercial development. After a 15-year search for the best entity to preserve the land and its natural and cultural resources, the organization has now transferred legal ownership to the Taos Pueblo, returning the site to its original indigenous owners.
"This is kind of relationship between a conservation organization and a tribe is a rare thing, but we think a very important precedent," former Taos Land Trust Executive Director Ernie Atencio said. "Giving this property back to its original indigenous owners was a victory for conservation, for community relations and for justice."
New Mexico Governor Susana Martinez attended the ceremony, where Taos Pueblo Governor Laureano Romero, Warchief Benito Sandoval and Taos Land Trust President Christopher Smith signed the land-transfer documents.
"Blue Lake, the Rio Grande, Red Clay, the Hot Springs … these areas are critical to our well being, without them we would not exist," Sandoval said. "It is important to preserve these areas for the future of our children and all who live here. We are very grateful!"
A conservation easement signed by the land trust in 2009 permanently protects the property, limiting any future development, no matter who owns it. Under the terms of the easement, the property must remain accessible to all the people of the Taos community, who have been enjoying its waters for generations.
While acknowledging the challenge of balancing land preservation with public access, Atencio said the Taos Pueblo were committed to providing that access and would continue to do so through a free permit system.
Blog Post Categories: North America, Threatened Sacred Sites