Vine Deloria Jr. – Part One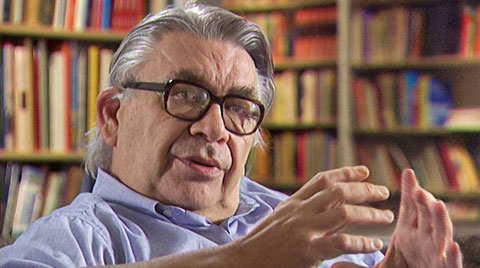 Legendary author, legal and religious scholar, professor and activist, Vine Deloria, Jr. shares profound insights into the function of ceremony in community, the meaning and importance of sacred places, the dangers of New Age appropriation, the environmental impact of Western religions, and the urgent need to re-weave spirit and matter if we hope to avert catastrophe.
This episode was produced and written by Callie Shanafelt Wong and Toby McLeod, and recorded by Isaac Butler-Brown at Dirt Studios.
We welcome you to download and play the podcast for personal use. You may not, except with our express written permission, reproduce, distribute or commercially exploit this copyrighted content.