Visionary Cultural Use Plan for Kahoʻolawe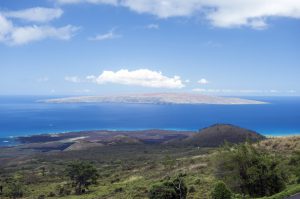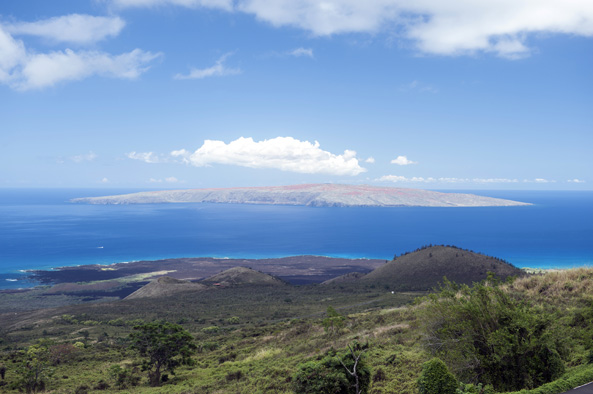 I traveled to Oahu, Molokai and the Big Island last week, continuing discussions with Native Hawaiians about our proposal to make the ongoing saga of Kahoʻolawe Island one of the eight stories in Standing on Sacred Ground. This was my fourth research trip over two years to meet with members of Protect Kahoʻolawe ʻOhana and the Kahoʻolawe Island Reserve Commission, and I am very happy to report that we reached an "agreement in principle" to go forward.
Folks unfamiliar with this process might ask: what takes so long? When dozens of native people from five islands oppose the U.S. Navy for a decade and win, and then succeed in having the land returned to their sovereign control, and when that heavily bombed island is the only island in the Pacific Ocean bearing the name of the sea god Kanaloa, you start to get an idea of the sensitivity and concern that might arise when an outsider asks to partner to tell the story.
As I made my rounds this trip, meeting with long-time activists Emmett Aluli and Davianna McGregor on Molokai, with Craig and Luana Busby-Neff and Pualani Kanahele on the Big Island, and then with a Protect Kahoʻolawe ʻOhana ad hoc communication committee of seven on Oahu, a visionary Cultural Use Plan was released by the Kaha'olawe Island Reserve Commission. I had heard about the plan for several years and read early drafts, but Emmett was generous enough to loan me an advance copy and I was able to read the 200-page document as I crisscrossed the islands. By the time I met with the Cultural Use Plan's principle author, "Auntie Pua," in Hilo, I had read the entire plan, and felt very humbled, as it makes painfully clear how little time most of us take to observe and participate in our natural environment.
I highly recommend that anyone interested in safeguarding sacred sites read this visionary document. It is a challenge to practitioners to intimately get to know the stars, the tides, the winds, the waters, the life cycles and the life forms, and to take care of them with passion and ceremony. The document "requires that you do the ceremonies as instructed in order to foster a relationship between yourself and the elements." Though crafted for Hawaii's unique culture, history and environment, it is a blueprint for a community of wise, committed individuals to heal and restore a sacred place.