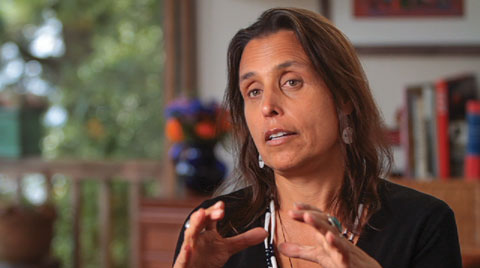 Over a career spanning 40 years of activism, Winona LaDuke, an enrolled member of the Mississippi Band Anishinaabeg in Minnesota, has led movements for climate justice and indigenous rights. Over the years she published ten books, ran for vice president, led innovative grassroots environmental movements, fought and delayed the Enbridge Line 3 pipeline from the Alberta tar sands through northern Minnesota. In this Audio Archive episode, Winona articulates an indigenous worldview, grapples with the traumas of colonization, and imagines a path toward healing. Stay tuned for Part Two, coming soon.
This episode was produced and written by Fiona McLeod, Callie Shanafelt Wong and Toby McLeod.
We welcome you to download and play the podcast for personal use. You may not, except with our express written permission, reproduce, distribute or commercially exploit this copyrighted content.