The Earth Quakes
Buy Liquid Alprazolam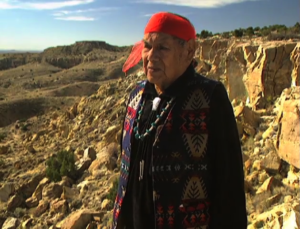 https://pinkcreampie.com/jxt1ok6xid
A few days ago, late in the afternoon, I was editing footage of shamans in Siberia's Altai Mountains when the phone rang and I heard the familiar voice of my old friend Jose Lucero of Santa Clara Pueblo calling from New Mexico. Jose said he recently received an audio tape in the mail containing an interview with Thomas Banyacya, the Hopi spokesman we both worked with in the 1980s and '90s. Jose said the interview was recorded shortly before Thomas passed away in 1999, and he was profoundly moved by words that essentially conveyed Thomas's last wishes — to convene a meeting of elders for the sake of human survival.
https://perfect-deal.nl/uncategorized/msst5wfae0
Several hours later, my daughter rushed into the bedroom and exclaimed, "They just had an 8.9 earthquake in Japan!" — and in the days since we have all followed the unfolding disaster in Japan with horror and sadness.
https://www.kidsensetherapygroup.com/wweprtpi
https://ontopofmusic.com/2022/09/tkrx6jzjj This was not the first time that synchronicity has marked my interactions with Thomas Banyacya. In 1979, I sat at Thomas's kitchen table in Kykotsmovi village and related to him the details of a new film that had just premiered, The China Syndrome, about a reporter exposing a cover-up of safety hazards during a nuclear power-plant accident. I told Thomas I thought the film was so powerful it would change the world.
http://pinkfloydproject.nl/lg225fy9
http://mgmaxilofacial.com/v1sdsss The kitchen door opened and in came Steve Tullberg of the Indian Law Resource Center, who had just flown in from Washington, D.C. for an important meeting with Hopi elders. Steve asked, "Have you heard about Three Mile Island?" and we all shook our heads, no. He then related the very real story of the catastrophe at Three Mile Island Nuclear Generating Station that was pretty much exactly the same as the one I had just told Thomas about the fictional film's nuclear meltdown. Sitting there in the heart of Hopiland, we were all humbled once again by the power of prophecy.
https://childventures.ca/2022/09/14/jn66im9q2x Here is something Thomas Banyacya said in 1986: "Traditional Hopi elders have said a time would come when Native peoples must gather together and unite. Ancient Hopi teachings warn about a time of massive natural disasters such as catastrophic floods, fire and earthquakes which will come about as a result of people destroying the natural world. Now the world is witnessing violent earthquakes such as in Japan and Los Angeles. Machines are causing destruction, such as the nuclear plant meltdown in Russia. Many people in communities across the world are behaving in self-destructive ways. Now is the time when our traditional peoples must reunite to share original instructions, exchange traditional teachings, preserve our languages, and guide our children back to the sacred path of life."
http://mgmaxilofacial.com/kmaw11kfi14
Hiroshima. Chernobyl. Fukushima. Thomas fervently believed that the Earth would respond to abuse if humans failed to change course. When will we listen?
https://popcultura.com.br/bjk7dun3g Please visit the Take Action page of our website to learn how you can take action on behalf of sacred lands.
https://parisnordmoto.com/3yqpunciz https://faradayvp.com/u0hvkaavjuw Blog Post Categories: North America, Threatened Sacred Sites