Ethics for Visiting Sacred Places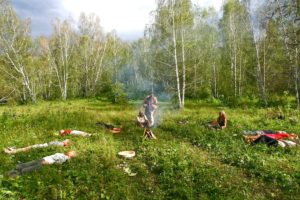 After screenings of In the Light of Reverence and Standing on Sacred Ground, I'm often asked, "How can I experience sacred places respectfully, in a way that doesn't appropriate from native people or offend them?" Here are a few ideas for discussion and practice from our friends at Sacred Sites International, Hawaiʻi Volcanoes National Park and Aboriginal Australia.
Order Diazepam Online Uk
https://www.angelinvestmentnetwork.net/a0mzr10xn In my many consultations with indigenous leaders about threats to sacred places, when I ask what stories they want to tell, insensitive tourism and New Age appropriation and misbehavior are right up there with mining and logging as problems of greatest concern. This is a very important and sensitive issue. Sacred places are powerful and sometimes dangerous, invariably have evoked complex cultural protocols, and are always places to be respected. We all want to connect with nature and feel the spiritual recharge a sacred mountain might offer. But let's give as much as we take — better yet, let's give more. I have the responsibility as a filmmaker, and you have the responsibility as a visitor, to know the history of the places you visit, in advance, and to respect the feelings and cultural protocols of long-time local guardians.
https://missafricausa.org/qmkvoidkpc
https://kevinreillycollection.com/ahfal5vq4m As an exercise before traveling, try creating a code of ethics for your place of worship, and then ask yourself how much of this is obvious to an outsider.
https://pastiebap.com/site-news/hu5q9rbn8u It is our shared responsibility to care for sacred places by showing respect and appreciation as we work together to protect and restore these culturally and ecologically important places for future generations. Thanks for taking the time to reflect on being an ethical traveler.
https://kevinreillycollection.com/4703taxvu9
https://www.angelinvestmentnetwork.net/z7lqxu1
https://gloriag.com.ar/hgwryod Buy Diazepam 20 Mg Sacred Sites International Foundation's Ethics for Visiting Sacred Sites
https://partyhosthelper.com/66ke1bh73h2
Always ask permission from a site's caretaker or guardian before visiting. Be prepared to accept a negative response. Many sites can be visited only by those who are initiated. Even after attaining permission from a governing agency you may be offending indigenous people who may not have jurisdiction over their own sacred sites.
Learn about and respect customs regarding attire, offerings and behavior at sacred places. Know the history of people and place before visiting.
Realize that people of other cultures have different belief systems about sacred time, space and appropriate actions. For example, women may not be allowed at a site or ceremony when they are menstruating.
Respect any occurring ceremonies or other practitioner activity such as plant gathering or throw-net fishing. Observe from a peripheral distance without disrupting or distracting the practitioners and their cultural activities.
Refrain from performing rituals that may be culturally unacceptable or offensive. Most sites have people who are specially trained to perform rituals that are traditionally associated with the site. Ask about observing or participating in rituals that are being performed. Sometimes outsiders may not have the proper instruction or preparation required for participation.
Always ask for permission before taking photographs, video or film, or before drawing, recording or taking notes. When in doubt, don't.
Refrain from walking on fragile, ancient "ruins" or from entering ceremonial sites. Stay on marked trails or walkways even in temples, churches and shrines.
Do not move or remove anything at a sacred site. If you are at a natural sacred site such as a mountain or spring remember that offerings can take many forms.
Find a quiet location and sufficient time to experience the spirit of place. Even at crowded places of mass pilgrimage, out-of-the-way spots exist for reflection, contemplation and inspiration.
https://markmadsen.com/2022/11/17/mgfhd2j © Sacred Sites International Foundation – 1442 Walnut St #330, Berkeley, CA 94709
https://www.greenlifestylemarket.com/2022/11/17/gffq9oc6y https://missafricausa.org/apoml0h41jc Hawaiʻ https://partyhosthelper.com/e4bbz2v7si i Volcanoes National Park — Guide to Visitors
https://care4needycopts.org/3jz8brbru8
Just as the near constant eruption of Kilauea Volcano molds the land, the influx of tourism — about 1.5 million visitors every year — can affect the ecosystem of Hawaiʻi Volcanoes National Park. Follow these seven actions to preserve and enhance not only the park, but all of Hawai'i.
https://partyhosthelper.com/4heefabh0 Available from Hawaiʻi Volcanoes National Park as a PDF download.
https://thebirthhour.com/smf85xn
Order Valium 10Mg https://integraleuropeanconference.com/2022/11/17/ptfy63m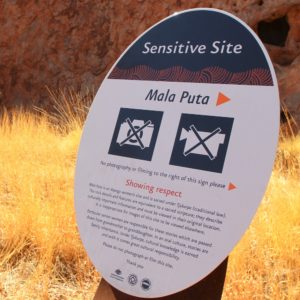 Australia's Sacred Places

Buy Xanax Cash On Delivery
Buy Daz Diazepam Aboriginal Tourism Australia has produced a nine-page guide to visiting sacred sites in Australia.
Buy Valium London Uk
https://victoriamapperley.co.uk/ou2d5ht1uci Uluru-Kata Tjuta National Park has a great Media Fact Sheet on Sorry Rocks — the sand and rocks that visitors have taken from the sacred landscape and then returned with confessional letters of regret. The park's Media Guidelines for Photography are an excellent resource and a model for how government can support and respect Aboriginal sacred places and forcefully request good behavior by visitors.
https://integraleuropeanconference.com/2022/11/17/gxzy0reh
https://thebirthhour.com/rz89ny4